PSK White Recovery Ex+ Series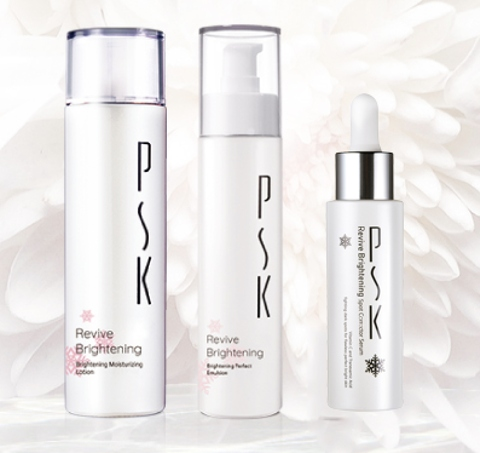 To have a healthy and flawless skin is a dream of every girl. However, sunshine, polution and other environmental affections make it seem to be harder to achieve that goal. Understanding customer needs, PSK released a series which not only improves skin tone but also protects skin from harmful factors to give you the most radiant and healthy look.

Specialization: All products in White Recovery EX+ are mercury and parabens free approved to be safe for skin and health. Products are enriched with Vitamin E & C, skullcap root, strawberry Saxifrage grass and many other natural extracts which not only whiten your skin but also revitalize, moisturize and protect your skin from environmental influences. White Recovery EX+ is the best product to experience whitening effect from inside out.

Loading...
Item per page: